President's Letter
Date posted
March 14, 2023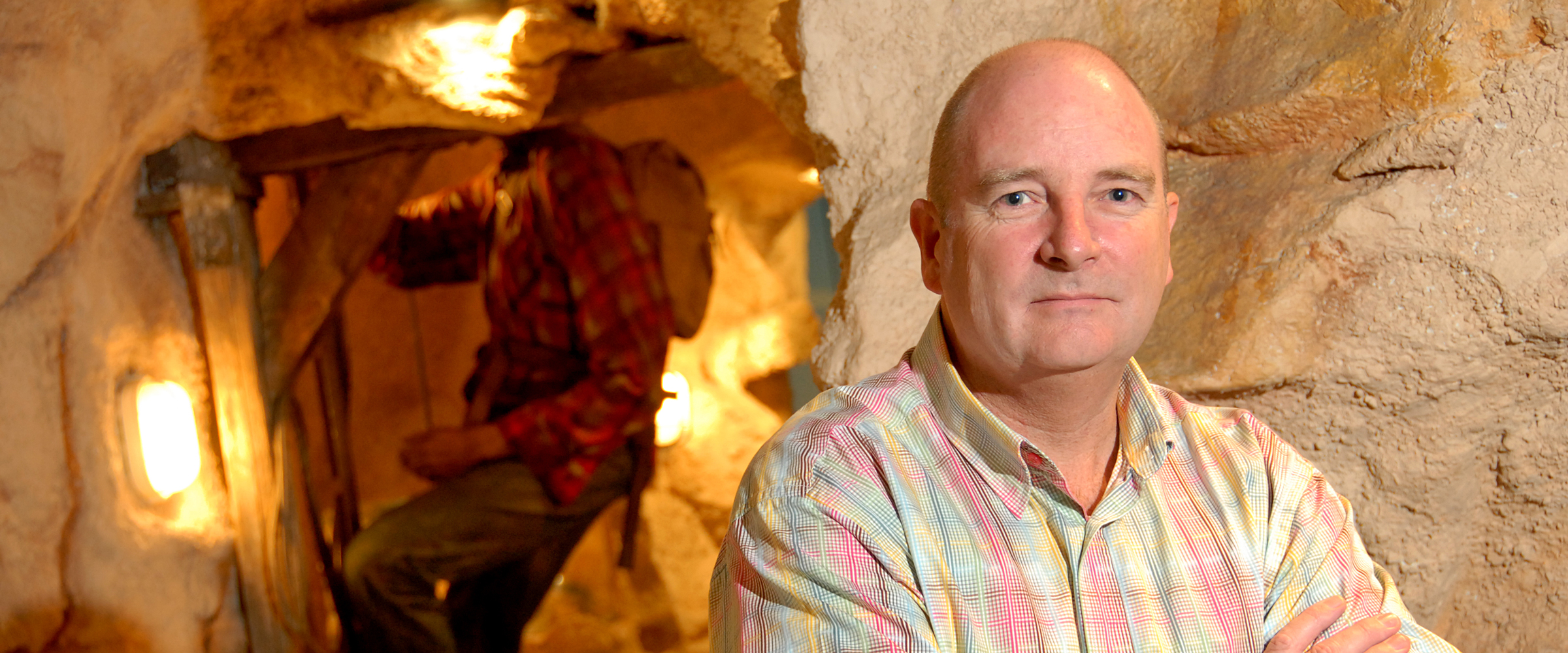 Dear ICA Member,
Firstly, can I say a big thank you to the DMCC for hosting us here in this incredibly vibrant city of Dubai. Without your assistance and the support from our generous sponsors, we could not have had the opportunity to gather, discuss, learn, party and enjoy.
I have been attending ICA Congresses for the last 20 years and I have witnessed many new ICA Presidents give their inaugural speech at these events. I could not envisage all those years ago that one day I would be standing before you and taking on this important role as President of ICA.
It is with a great sense of honour and a massive sense of duty, that I take on this position. I am following in the very large footsteps left by the ten Presidents who have served before me and who have given so much. We owe them a great debt for the selfless dedication they have given to our industry and this wonderful organization.
At this point I would like to give a special vote of thanks to our outgoing President, Clement Sabbagh. Under his stewardship ICA has endured the most difficult of periods and come through it in a very sound position. He has led the organization with great determination and he has helped build a solid foundation for our future. Clement..we salute you.
I would also like to thank those members of the Board who have completed their terms of office and given so much of their valuable time and expertise for the benefit of ICA.
Warren Boyd
Chen Shen
Saurabh Bansal
Kobi Sevdermish
Captain Ramji Sharma
Henry Ho
Thank you to our many ICA Ambassadors who do a wonderful job of representing ICA in their country. We look forward to your continued efforts.
A big thank you to our dedicated staff who have continued to serve our members so well during some difficult times.
ICA means a lot to me, and so it should for you as well…
Being an ICA member is a badge of honour, ICA is a beacon for our industry. It illuminates a path for our members with:
Code of Practice
Accredited Ethical Membership
Duties of Disclosure
ICA members are perceived to be individuals who conduct their business with the utmost good faith. We must do everything to preserve this reputation. It is a priceless asset.
ICA is the conduit for strong fellowship. There are so many stories, including some of my own, where members have provided a helpful hand to other members. I am lucky to have gained some truly great friendships from around the globe. Friendships that will endure for my entire life. The ICA is a wonderful family fostering strong relationship.
ICA is a marketing co-operative. By being members and working together, we can be stronger promoters of our products. In this ever-changing world, ICA must continue to find the best ways to promote the use of colored gemstones and increase our share of consumer minds in both the established and emerging markets.
ICA is a leader within the community. The industry looks to us for advice and information and we must continue to represent not just our own members but all within the colored gemstone community, especially those with little resources to help themselves.
Through our Gems Keep Giving foundation, and our diverse member resources, we can lend a helping to mining and cutting communities in need and change lives forever. This is abundantly evident in the beautiful project ICA recently carried out in Kamtonga, Kenya.
I very much look forward to working with our new Board on developing our plans and strategies for the coming two years. There will be some challenges, but with the calibre of people on the team, I am confident we can meet those challenges and achieve the many objectives expected of us.
As the new ICA President, I encourage members to become involved in ICA activities, to communicate regularly with Ambassadors and Board members, and to discuss any issues, ideas and opportunities. Together we can continue to prosper.
Thank you for entrusting me with this wonderful opportunity to work with you. It is a truly great honor, and I will work closely with the new Board to ensure we are listening to the needs of our members and developing strategies for the future which ensure sustainable growth for our wonderful colored gemstone industry.
Damien Cody
ICA President