ICA Pavilions & shows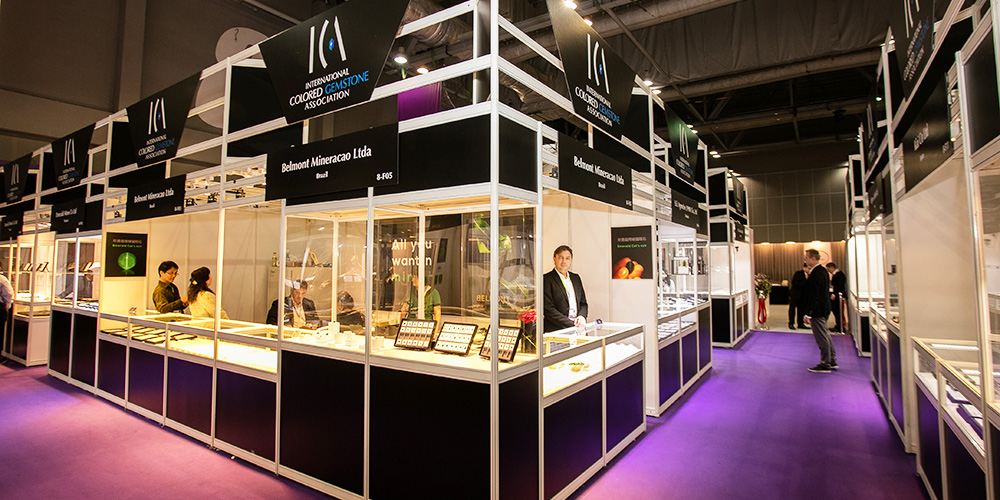 ICA members participate in trade shows throughout the world under the ICA banner in countries such as Japan, Brazil, Korea, Thailand, United Arab Emirates, Hong Kong and more.
These venues are also used to host networking events for members and the local organizations.
The pavilions are constantly increasing in size with a growing number of participants and show space whenever possible. The participation in these trade shows is discussed to ensure that ICA members are given every opportunity to exhibit successfully.
For information regarding specific shows and a possible booth space in the ICA Pavilion, please contact Maggie at maggie (at) gemstone.org
ICA is always looking for new opportunities to expand international trade shows for its members and the industry at large.


ICA's pavilions around the world:
GJX Gem & Jewelry Exchange (GJX), Tucson, USA

HK International Diamond Gem & Pearl Show (HKIDGPS), Hong Kong

JCK Show, Las Vegas, USA

HardRock Summit & Sparkle & Joy, Denver USA

HK Jewellery & Gem Fair (6JGHK), Hong Kong

HK Jewellery & Gem Fair (9JGHK), Hong Kong

Jewellery & Gem WORLD Singapore