In Memoriam, Jean Claude Michelou
Jean Claude Michelou
October 7, 1948 – May 3, 2021
Jean Claude "JC" Michelou, former Editor-in-Chief of ICA's InColor Magazine, and co-founder of Imperial Colors Ltd., Thailand, colored gemstones suppliers, passed away Wednesday evening, May 3rd, 2021, in Bangkok, of complications from Covid-19. He was 72 years old.

Jean Claude's childhood to teenage years were spent between Paris, France, and London ,UK where he studied at The ECCIP Ndb (Business School of Paris) and at London College of International Business and Economics.

For over three decades, Jean Claude lived and worked in Colombia, becoming an expert in emeralds, and gaining a passion for responsible sourcing. He was dedicated to service, and provided his gem business expertise for many organizations, including PISDAC project Pakistan, the Nigeria Ministry of Mines and Steel Development with the World Bank, UNICRI's Gemstone sector, two World Emerald Symposiums in Bogota, Colombia, the Gemstones Sustainable Development Knowledge Hub, and the Responsible Gems and Jewelry Council.

JC was a member of ICA from 1986, serving as Vice President on the Board of Directors from 2005-2007, and again from 2009-2015.
Jean Claude is survived by his companion, Catherine Munier, children Zoé, Yannick, Vanessa, & Nathalie, and his sister, Andrée Vaissière Michelou.

Clement Sabbagh, president of the ICA, and longtime colleague and friend noted that "JC worked passionately and tirelessly throughout his life to support the colored gemstone industry. He was an active member of our Board of Directors for 18 years and served ICA for 8 years as Vice President. JC will be lovingly remembered by relatives and the many friends he had around the globe. He will be sadly missed by all of us at the ICA."

Condolences may be sent to:
Mrs. Zoe Michelou/Mrs Munpreet Virdy, 99/140 Interlux Premier, 109 Soi Sukhumvit 13, Khwaeng Khlong Toei Nua, Watthana, Bangkok, 10110. Thailand

Zoe suggests that donations to honor JC can be made to KhalsAid India Covid Relief, providing humanitarian relief worldwide, and specifically to help with their work in India. https://www.khalsaaid.org/donate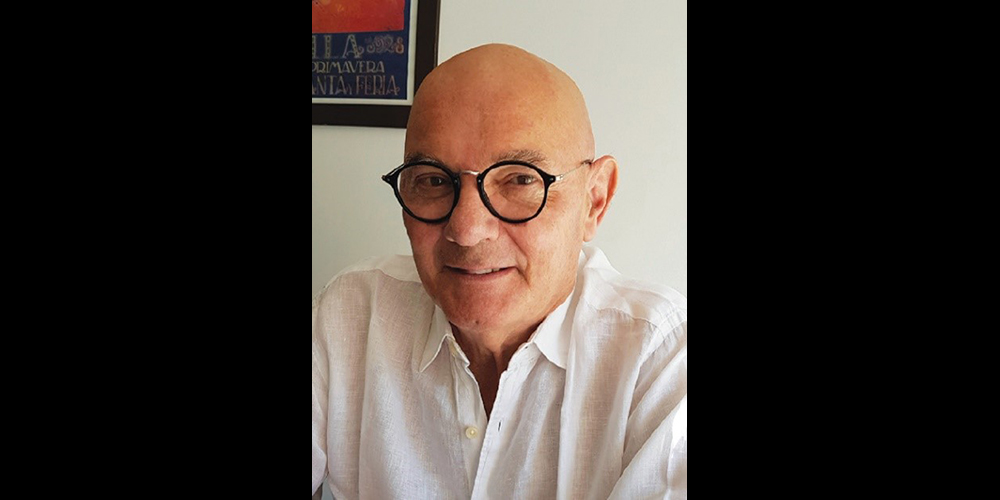 Some reactions from friends and colleagues:
Dear ICA Friends
Jean Claude was an important member of ICA and contributed to the knowledge and to the importance of color gemstones worldwide.
During my presidency he was recommended to several governments to help them in developing the color stones mining and the results are seen to date.
His activity as editor of ICA magazines elevated the level of it to be a professional color stones magazine that was not available otherwise.
We will miss him and I send my condolences to his family and friends.
Israel Eliezri, ICA Founding Member and Past President
---
Truly a very sad day, JC will be sorely missed by all in the colored stone industry, he has been around us for so long…
This void will be deeply felt and memories will last long into the future.
Our deepest condolences to his family and especially Zoe.
Rest in Peace my friend…

Santpal Sinchawla and Family, ICA Advisor
---
Today we mourn the loss of one of our own. Hope it's the last... very sad.
We were all just in Tucson not too long ago it seems, sharing a big pitcher of Magarita.
Goodbye JC. He'll be missed.
Pearl Ng, ICA Director
---
This is such sad news. He was a man to be admired for the great things he did.
My condolences to his family and friends.
RIP JC
Evan Caplan, ICA Secretary
---
RIP Buddy! You will always be remembered for you being JC. God bless the family with strength to over come this irreparable loss.
Captain Ramji, ICA Director