Report by ICA Ambassador to Thailand
Date posted
August 26, 2020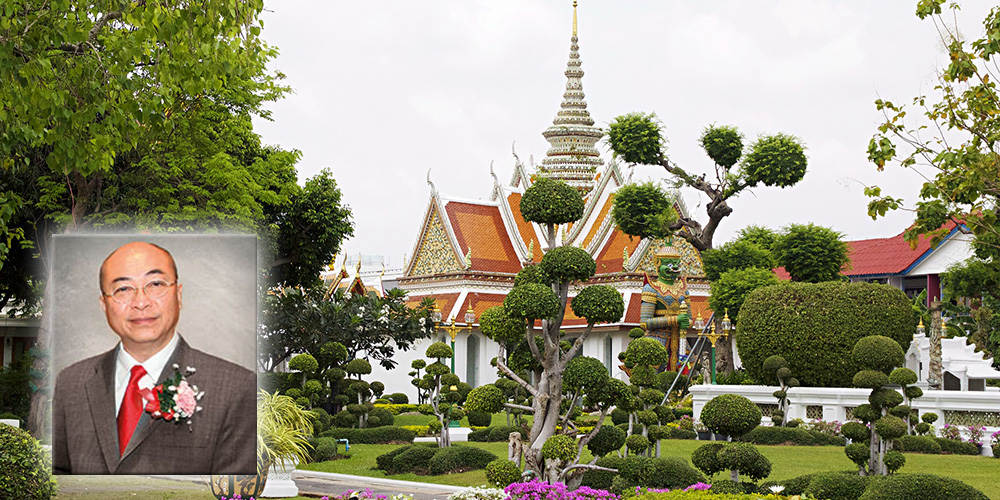 Report by ICA Ambassador to Thailand
By Kennedy Ho
In the beginning of January 2020, the gem business in Thailand was still good. Most dealers were expecting a good 2020. The first Covid-19 confirmed case emerged on 13 January 2020 and Thailand had the world's first COVID-19 case outside of China.
After the Tucson fair in early February, we still managed to do the Bangkok Fair at the end of February. By that time, there were 42 confirmed cases in Thailand. Business sentiment was still good in early March but all of this started to change in the middle of March when COVID-19 cases shot up by over a hundred per day.
On 21 March, Bangkok City Hall authorities announced the Bangkok shutdown. Restaurants, department stores, markets, schools, barbershops, sports stadiums, golf courses, and massage parlors in Bangkok were closed temporarily.
By 26 March, the Thai government declared a state of emergency. Most restaurants, stores, and entertainment venues including places mentioned above were closed not only in Bangkok but all over Thailand. Chanthaburi gem market was also closed down. Meanwhile, hospitals, food delivery, supermarkets, food markets, drug stores, convenience stores, banks, and other stores selling necessary items were allowed to open.
On 3 April a curfew from 22:00 - 04:00 hrs was imposed; on the same day, the government also declared a temporary ban on all international flights to Thailand and shut all airports, effective 6 April. By this time business sentiment was no longer cheerful as customers could not travel to Thailand. Many gem dealers in Thailand had revenue dropped by 50-90%.
In early May, the number of positive cases had dropped and some businesses could reopen with time limits, for example, restaurants, community malls, salons, wholesale and retail shops, gyms, outdoor sport courts, and beauty clinics; however, for the gemstone industry, there was no improvement as the customers were still unable to fly to Thailand.
In the beginning of June, the curfew was shortened to 23:00-03:00 hrs. On 15 June, the curfew was totally lifted and all businesses could fully reopen including bars, internet cafes, spa and massage parlors; nevertheless, gem dealers still cannot fly to Thailand as the airport remains closed. On 22 June, the Thai government reported 3 new cases after no new local transmission cases for 28 days. The Bangkok Gem Fair that was supposed to take place in September has also been postponed.
As of today 26 Aug 2020, the ban on international flights to Thailand remains in force indefinitely while the Covid-19 pandemic remains critical in many countries. Thailand has not had domestic transmission cases for 87 days; however, in August, almost ten people who returned from overseas tested positive during the state quarantine period.
For dealers who are able to accept orders by email, some European customers have started reordering but the US market still seems quiet. Most of the gem dealers I've spoken to are more or less, preparing for the worst case scenario. Nobody is expecting a big sales jump in the gem business for 2020.
On the bright side, this is a really good time for local tourism. Plenty of hotel rooms and good food at all the beautiful beaches in Thailand.
In Bangkok life is back to normal. We can go have a decent meal at a restaurant, and traffic jams are back also.
Everybody stay healthy and stay safe!