Report by ICA Ambassador to Sri Lanka Altaf Iqbal
Date posted
August 12, 2019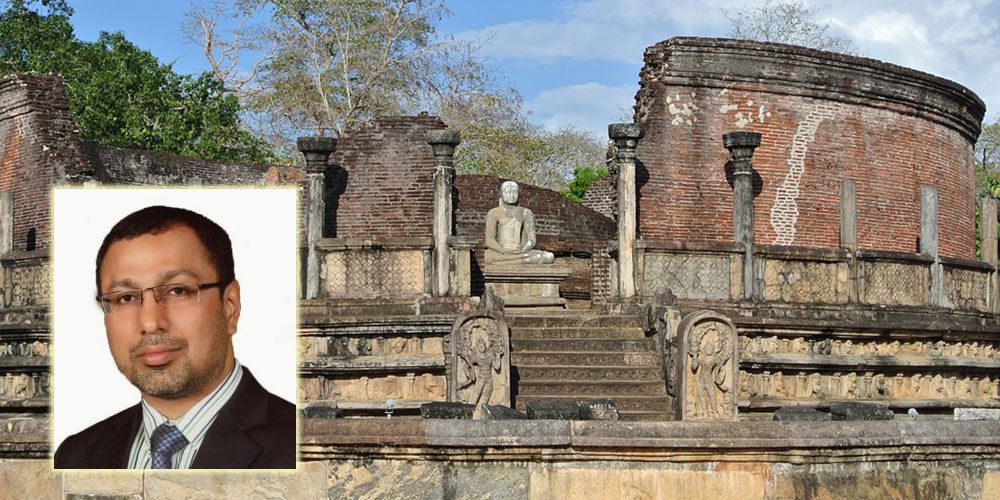 Report by ICA Ambassador to Sri Lanka

Report by Altaf Iqbal
Sri Lanka is still the primary supplier of fine sapphires to the world, and I am happy to report that the demand for sapphires remains very strong.
To maintain our global position today, we believe that aggressive and continuous promotion of the industry is needed. Government agencies such as the Sri Lanka Export Development Board (EDB), the National Gem and Jewellery Authority (NJGA), and the Sri Lanka Tourist Board should play a leading role in carrying this forward.
Many of you are aware that our Sri Lankan gem industry not only relies on locally mined goods, but also a considerable amount of African goods that are re-exported through Sri Lanka after undergoing value added gemstone processing, cutting and polishing. However, tighter regulations and the introduction of income tax on the age-old tax-free gem industry risks opportunities being lost to countries such as Thailand and Hong Kong where regulations are more lenient.
On the retail side, up until now, Sri Lankan consumers had always looked at jewelry as an investment - something that remains in the family, is passed on from mother to daughter. However, this attitude is fast changing. Consumerism, especially among Millennials, and more so with post millennials with the notion of "buy Experiences, not Things," has contributed to slower retail sales.
Jewellery items appeal less as an investment and are looked upon more as an accessory. The younger generation wants to stand out and is not afraid to break traditional norms. This is actually good news as it provides an opportunity for gemstone studded jewellery to go mainstream in an industry that has been dominated by gold and diamonds.
We must acknowledge that the horrific Easter bombings last April personally impacted our community. Our hearts go out to our dear ICA friend and colleague Lewis Allen on the tragic loss of his wife.
Press releases: Lewis Allen ready to arrive in Sri Lanka for FACETS 2019
The country and the gem industry is healing, and retail business has rebounded as tourists have started to visit the country again in good numbers.
This week, all preparations are underway for the next edition of FACETS, the Sri Lankan International Gem & Jewellery Show, August 29th through September 1st. FACETS is actually a window for the entire Sri Lankan gem and jewellery industry. It has expanded over the years, with an increased number of exhibitors, more international delegations coming every year, and growing beyond a mere exhibition. FACETS now incorporates all the aspects of the gem and jewelry industry, such as lapidary, educational training, seminars, and most importantly, the inclusion of the SME sector (Small and Medium sized Enterprises).
Sri Lanka has plenty of gemstones to offer and FACETS provides a firsthand view of the wide variety to the new market entrants.
In addition, the quality of visitors, both local and international, has vastly improved, and it is also a grooming ground for SMEs - it gives them exposure to the larger mainstream market and an opportunity to stand side by side with the bigger players in the industry.
From an industry point of view, we can continue to grow if there is free and easy movement of stones, both rough and faceted, into and out of the country. The export of gems has been highly facilitated by the FACETS show since it attracts foreign traders. Many buyers have visited Sri Lanka for the first time, purely due to the event, and have continued to do so annually after that. The event also creates a benchmark for the local industry. The access they gain to international delegations through the show makes local participants aware of ethical trading and the importance of maintaining the reputation of the industry. This is especially beneficial to retailers who cater to the tourist market.