INTERGEM 2023 – Let's get started!
Date posted
September 23, 2023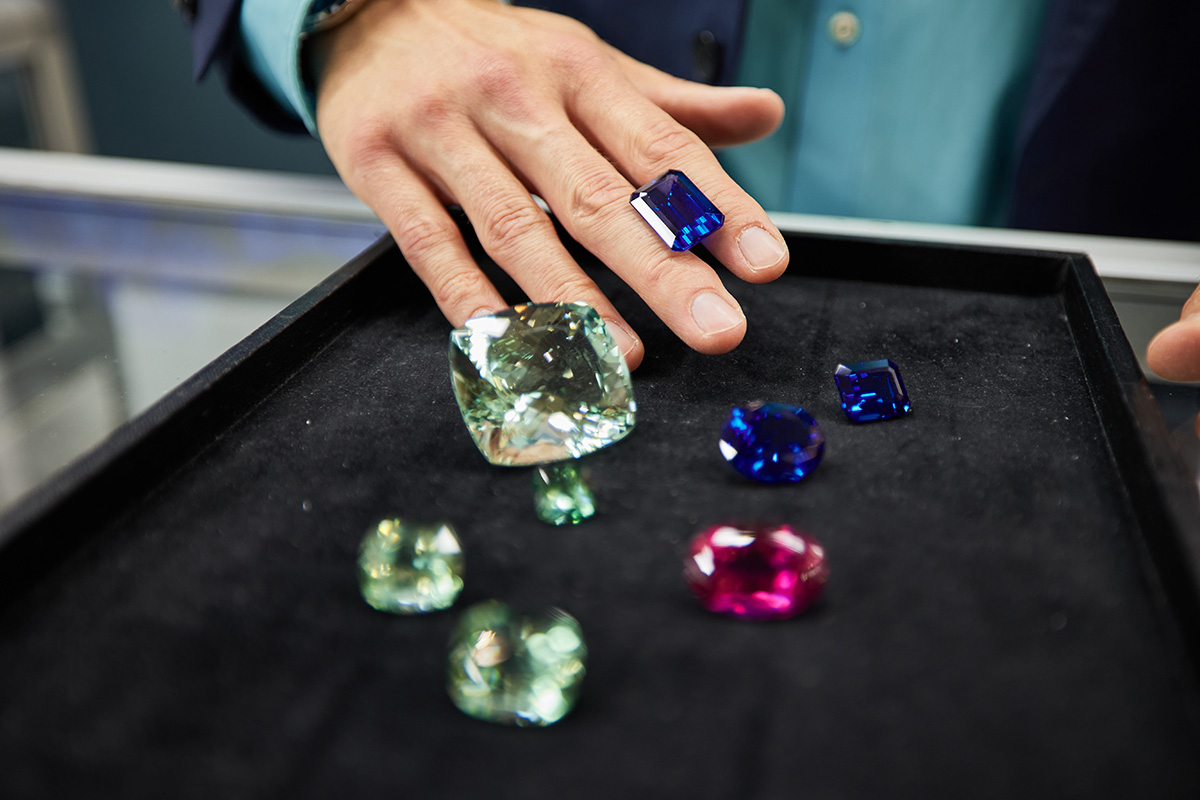 Idar-Oberstein. Only a few days away – then the doors of Idar-Oberstein's Trade Fair Centre will be opening for the 39th INTERGEM. Trade fair for high-quality gemstones, jewellery and design. With 85 exhibitors from 11 countries it is internationally oriented and visitors who already have purchased tickets often travelling long distances. They are coming from e.g. the USA, Australia or even from Greenland. Not only the top-class exhibitors are worth visiting also the outstanding supporting programme offers additional benefits.
Daniela Schmitt, Minister of Economics, Transport, Agriculture and Viticulture of the State of Rhineland-Palatinate, and Dr. Heide Rezepa-Zabel, art historian and gemologist and well-known expert from the TV-programme "Bares für Rares" (Cash for Rares), will be among the speakers at the opening on Friday at 1 pm. This year, the GemTec Symposium and exhibition will celebrate its premiere, with high class exhibitors and information coming from well known experts about the processing of hard-brittle materials. E.g. who wants to know more about using the latest grinding techniques are invited to listen to Dr. Florian Kanal from SCHOTT Mainz. From 6 p.m., the trade fair team, together with caterer Thomas Kreis, invites exhibitors and visitors to a get-together with wine and finger food.
The Jewellery Show by Katerina Perez, that will be presented by attractive models on the catwalk at the INTERGEM Lounge at 3 p.m. on Saturday and Sunday, will be literally, elegant and unusual. The influencer will show her unerring sense for creative and spectacular pieces of jewellery, current trends and, for the first time, she will also showcase loose coloured stones. The supporting programme on Saturday and Sunday also offers several intereresting lectures by exhibitors for example about the relatively unknown crystalline osmium or on modern pearl jewellery.
The Long Night of Gemstones, which was a great success in 2022, is going into its second round. With eight locations now opening their doors to interested visitors free of charge from 7 p.m. to midnight on Saturday, trade fair visitors can be inspired by the city of Idar-Oberstein and its unique locations related to the jewellery and gemstone industry, such as the German Gemstone Museum or the Steinkaulenberg gemstone mine. A free shuttle service connects the individual venues – so everything is prepared for a wonderful evening with fascinating technical insights, a great programme and exciting guided tours at the individual stops. The starting signal will be given at 6.45 p.m. at the Historische Weiherschleife with speeches by the reigning German Gemstone Queen and patron of the Long Night of Gemstones, Cécile Elligsten, and Dr. Heide Rezepa-Zabel.
For visitors, INTERGEM's team will offer a suitable and comfortable service for an effective and successful visit: parking directly in front of the door is free of charge, getting to Idar-Oberstein by public transport is easy, regular shuttle buses will be used as well and individually organized shuttles are also included. Tickets for INTERGEM can be purchased in advance online at the https://vivenu.com/event/intergem-2023-f0dfsp or via the website www.intergem.de, thus saving waiting time at the entrance.
INTERGEM 2023, 29 September – 01 October