In Memoriam - Roland Naftule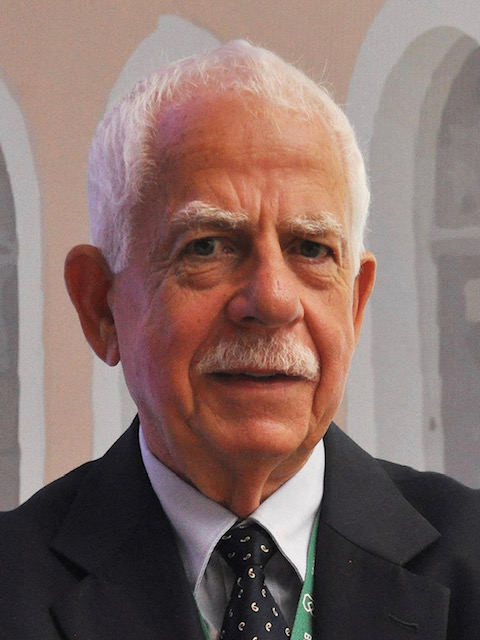 April 3, 2023
Dear Friends,
Today, the International Colored Gemstone Association (ICA), and indeed the entire colored gemstone community mourns the passing of Roland Naftule, a true pillar of our industry. Roland was born in 1937 in Geneva, Switzerland, grandson to Leon Naftule, a prominent gemstone lapidary and son of Jean Naftule. When his father moved to New York in 1952, Roland joined him in the business, and like most jewelry salespeople of the day, began his career by personally visiting local and regional jewelers and manufacturers to sell them gemstones.
Roland's enthusiasm for colored gemstones, coupled with the expertise of a third-generation background, allowed him to build a successful global business in colored gemstone sales, eventually incorporating mining and cutting operations into his pursuits.
But for all the success his business brought him, it pales in comparison to the impact he had on the colored gemstone industry through his endless and tireless pursuits in giving back to the industry he loved.
"With the sad news of the passing of Roland, we have lost a highly respected icon of the industry" said Damien Cody, President of ICA. "He was a friend and mentor to many, but he was like family to me. I will miss his warm embrace, his charismatic smile and wise counsel. The ICA family will always cherish the many wonderful memories we have of Roland."
Roland was one of a handful of visionaries who recognized the absolute necessity of establishing a powerful foundation of integrity and organization to the colored gemstone business, and his efforts culminated in the formation of the American Gem Trade Association (AGTA) in Tucson, Arizona in 1981. He served as the AGTA President from 1983 to 1985 and his decades of service on the Board as Chairman of the Industry Rules committee brought forth the AGTA Gem Information Manual, the industry standard on full disclosure of gemstone treatments that has been integrated by industry associations around the globe.
John F. Kennedy famously said, "Ask not what your country can do for you…ask what you can do for your country." This is how Roland lived his life. In 1984, he chaired the International Colored Gemstone Preliminary Meeting in Acapulco, Mexico, a meeting that was the genesis for the International Colored Gemstone Association (ICA) and served as our Association's first President.
He was the founding organizer and first Chairman of the ICA Gemstone Industry & Laboratory Conference (GILC), served for 12 years on the GIA Board of Governors and over two decades on the Board of Directors, Executive Committee and Presidents Council of the World Jewellery Confederation (CIBJO).
"It is difficult to imagine what the colored gemstone industry would look like today if not for Roland Naftule", says Douglas Hucker, ICA CEO, "his contributions to our community, his love of life, his unbridled passion for gemstones, and his willingness to give of himself has shaped our industry unlike any other. He was a mentor and friend who helped me to understand and love gemstones, but more importantly, the importance of character and values. Our entire community will miss him greatly, but his legacy surrounds us every moment. Un homme sans egal Roland."
Roland is survived by his wife Fabienne, his daughters Myriam and Stephanie and their families.