Gembridge Appoints China Ambassador for Coloured Gemstone Trading
Date posted
April 19, 2021
Press Release

April 19, 2021
Digital coloured gemstone trading platform Gembridge is pleased to announce that it has appointed Shanghai-based gemstone dealer Chen Shen, a specialist in Colombian emeralds and a board member of the International Colored Gemstone Association (ICA), to expand its business in China.
Chen will join a network of Gembridge industry ambassadors in the United States, Europe, South America, the Middle East and Asia, adding Chinese buyers and sellers to the digital marketplace for coloured gemstones.
"Gembridge will bring to the Chinese market unmatched access to some of world's most beautiful gemstones and connect Gembridge's international members with China's vast market in new ways," Chen said.
China delivered more than half the global growth in luxury spending between 2012–18, and is expected to deliver 65 percent of the world's additional spending heading into 2025, according to research based on UnionPay transaction data for the 2019 McKinsey China Luxury Report.
To take advantage of the growth in China's international jewellery and gemstones business, companies need to understand the Chinese digital economy.
"China has one of most advanced digital eco-systems in the world," says Chen. "And it is very unique compared to the rest of the world. Mobile technology has leapfrogged laptops and credit cards. Smart companies are supercharging e-commerce. Chinese home-grown platforms WeChat, Meitu, Douyin and other applications dominate the Chinese social digital world. This huge digital eco-system makes it easier for businesses and consumers to buy, including coloured gemstones."
Gembridge CEO Nick Marrett said, "We aim to be the digital bridge between the international marketplace and China's growing coloured gemstone trade. Chinese buyers will be able to easily find stones that meet their requirements, and global sellers will have the opportunity to find new partners in the Chinese market."
The appointment of Chen could not have come at a better time for Gembridge's Chinese and international members with the launch of the Hainan Free Trade Port in China in 2020. The Chinese government has turned the island into a duty-free shopping hub.
Chen said: "Without having to travel abroad, Chinese consumers can now buy about US$ 15,000 per person of duty-free products, including gemstones and jewellery, on Hainan Island. By 2025, independent customs operations and a zero tariff will be implemented throughout Hainan Island.
"The total sales of goods in duty free stores on Hainan in 2021 should exceed 60 billion yuan (about $9.15 billion), which is double the figure for the previous year. Gembridge is well positioned to capture such a growth opportunity in China."
Chen has a strong background in the gemstone trade. He founded Skywalk Global, a wholesale gemstone business specializing in Colombian emeralds, and went on to establish jewellery retailer Rico Gems in Shanghai in 2012.
One of his contributions to the industry was to raise the profile of pink sapphires in the Chinese jewellery TV shopping market.
Chen is an authority on emeralds and has often travelled to Colombia. He co-authored with Ronald Ringsrud "Emeralds: A Passionate Guide," the first gemstone book about emeralds' history published in China.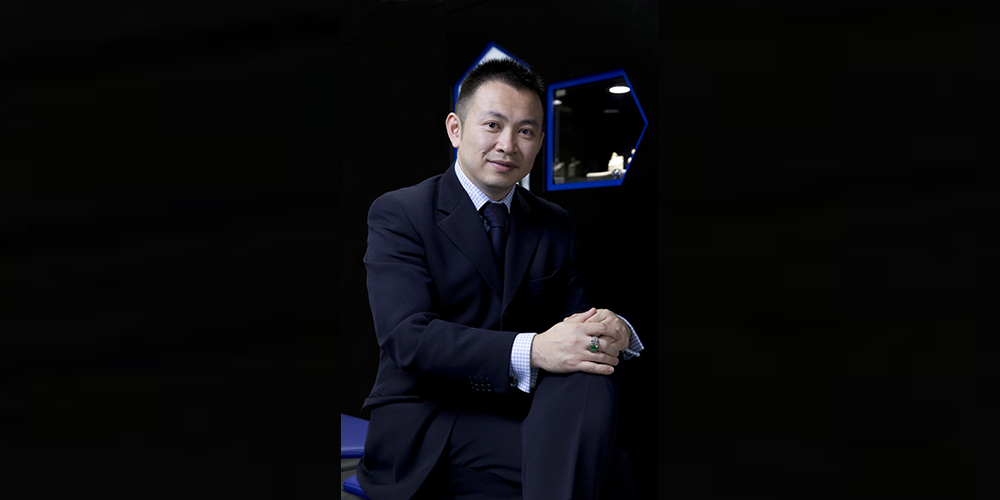 Gembridge is helping to pioneer the digital transformation of the coloured gemstone trade. It provides a marketplace for members to buy, sell and consign, via a secure, verified and insured door-to-door service.
Gembridge is a commercial member of CIBJO, and is a member of the ICA and the Responsible Jewellery Council (RJC.)
Gembridge is regulated by Singapore's Ministry of Law for purposes of anti-money laundering and countering the financing of terrorism, in cooperation with the Financial Action Task Force.
REGISTER NOW
Members of the trade are invited to register for Gembridge, free of charge, to join an exclusive membership with other respected industry players. Once you complete the member verification process, you can view all prices, buy from our Showcase and list coloured gemstones on your own exclusive Shopfront.
We look forward to helping you TRADE WITH TRUST™.
Register, find out more or collaborate by completing this form:
https://gembridge.com/register/
The Gembridge online B2B platform is 'live' and currently in its test phase for functionality, user experience and systems.
For more information, please contact:
Tony Brooke
(M: +66 81 854 1755 E: tony@gembridge.com)
Or Nick Marrett
(M: +65 9270 3875 E: nick@gembridge.com)
Or
Helen Molesworth
(+41 79 371 3700 E: helen@gembridge.com)
- - -
Website: http://www.gembridge.com
Instagram: @gembridge_official
Twitter: @gembridge_HQ