Everything you need to know about the enormous pink Sakura Diamond at Christie's auction
Original article found in Lifestyle Asia, click here.
A purple-pink diamond, weighing 15.81 carats, will head to the upcoming Magnificent Jewels auction in Hong Kong on May 23rd.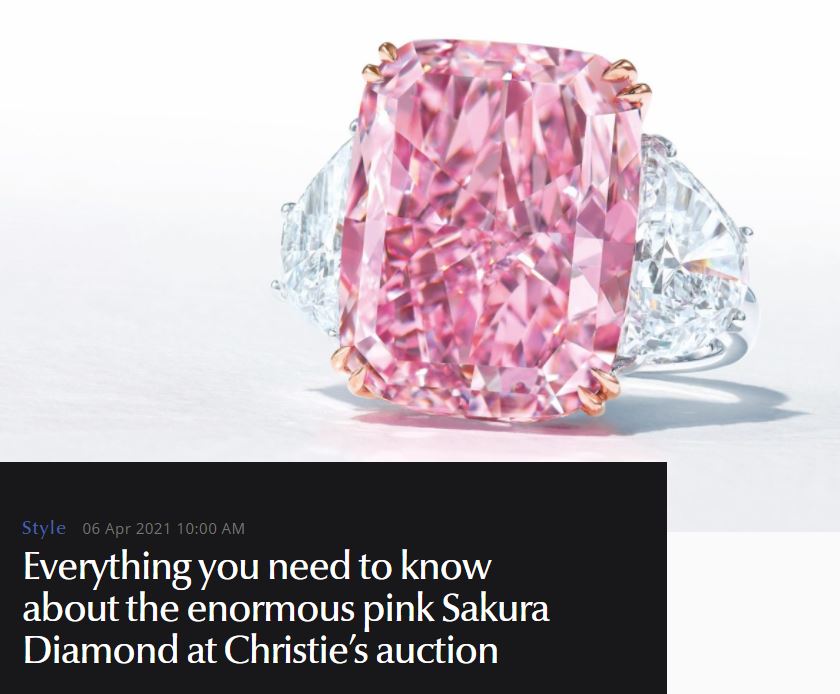 Top Image: Lifestyle Asia © Courtesy Fabrice Coffrini / Getty Images.
Read more here.