Back to ICA Online Directory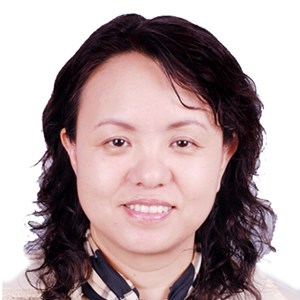 Yongjie (Jane) Chen
Miraculous Jewellery (Australia) Pty Ltd
Contact information may be available to logged in members.
Professional Bio
Since 2008, I have been deeply involved in the Australian opal industry and export Australian opal to China. I'm committed to open up the emerging Chinese market for Australian opal, and I have dedicated efforts to conducting opal promotion activities throughout China.

In 2011, I organized Australian opal dealers as the first Australian Opal Pavilion to participate in the 2011 Beijing International Jewellery Exhibition.

Meanwhile, I published my first book on opal in Chinese: "Opal Collection and Appreciation." This book provides comprehensive understanding of opal for Chinese gem and jewellery industry and customers.

In 2016, I finished my second book, "Opal Identification and Purchase: From Novice to Connoisseur". This book provides valuable knowledge on the value of opals and appraisal standards to the Chinese opal collectors and enthusiasts.

Over the past decade, I have also contributed over 20 opal-related articles to various professional jewellery magazines in China.

As a prominent advocate and supplier of opal in the Chinese market for over 16 years, I continue to drive the growth of opal market in China.
Company/Business
Miraculous Jewellery (Australia) Pty Ltd

Regular Member
---
Business Categories
Author, Educator, Gem Broker, Wholesaler
Gemstones
Black Opal, Boulder Opal, Opal, Fire Opal, White Opal, Mexican Fire Opal, Mexican Opal, Crystal Opal