Back to ICA Online Directory
Tarun Jain
Founder & Managing Director
Contact information may be available to logged in members.
Professional Bio
Third generation Jewller , Tarun Jain has a legacy of learning about Jewellery designing and Gemstones from his father since childhood. Starting business at early age, Tarun started independent business in 1992 after completing formal Graduation in Arts. Studied GEMOLOGY & designing from Gubelin , GIA, CGL & various other International institutions over years. For 25 years designed and manufactured for US & Germany based brands and started formal jewellery design educational Institutions in India in 2013.
Expanded Internationally in partnership with DMCC in Almas tower Dubai & launched the new concept of "All Jewellery education under one roof" with DDA - Dubai Design Academy in 2018. In 2020 launched another Independent International brand "World Academy of Design" in technical collaboration with GEMVISION - USA & "Gulf Gem Lab" an International Gem Testing Laboratory in Sharjah.
Company/Business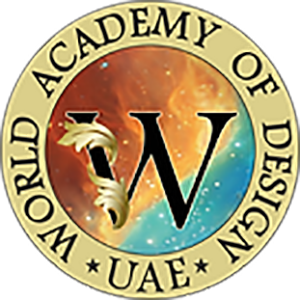 World Academy of Design

Associate Member
---
Education:
Hans Raj College - Delhi University 1992
Bachelor of arts in International Relations and PM
Indian Gemological Institute 1993
Graduate Gemologist
Gemological Institute of America 2010
Diamond Grader
IIGJ- Indian Institute of Gems & Jewellery 2012
BASIC Jewellery Design
JDMIS Jewellery Design Management International Sc 2016
Digital Jewelllery Design 3D Modelling & Rendering
Gemological Institute of America 2020
Applied Jewellery Professional
Gemvision - USA 2020
MatrixGold Artisan - CAD Professional
GUBELIN ACADEMY - Switzerland 2022
Coloured Gem Professional
Awards:
2016 - 9th Jewellery Design Awards JAIPUR First Prize - Jewellers Category
2020 MATRIXGOLD ARTISIAN 2020 - GemVision USA
Business Categories
Education, Educator, Gem Merchant, Gemological Evaluation Lab, Gemological Laboratory, Gemologist, Manufacturer, Insurance, Irradiation of gemstone, Museum
Gemstones
Alexandrite, Aquamarine, Carvings, Cat's Eye, Color Change Sapphire, Coral, Corundum, Emerald, Jade, Jadeite, Labradorite, Lapis, Meteorite, Moldavite, Multi-color Tourmaline, Natural Pearls, Nephrite, Opal, Pink Tourmaline, Ruby, Sapphire, Spinel, Star Ruby, Star Sapphire, Tanzanite