Back to ICA Online Directory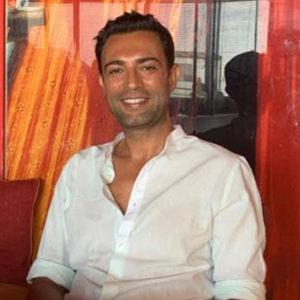 Rajiv Kanabar
Contact information may be available to logged in members.
Professional Bio
For over 25 years I have been a board member of a highly successful family business focused on luxury real estate in Portugal. Like all companies, it started with small beginnings, but over the years the business grew, driven by family values, firm commitment, strong ethics, and a vision to empower the world.

Our success brought many rewards. There is no greater satisfaction than seeing a family move into their new house or a company enthused by moving into its new Headquarters generating repeat business over the years as a consequence of outstanding services and sound values.
As all family businesses grow, their dynamics also mature. I have always been passionate about luxury in design, form, and function. This can be sensed everywhere in our real estate portfolio.I want to transfer the same passion, principles, and detail from a real estate investment fund to a diamond investment fund.
‍
Desirah DMCC is an established company based upon high standards of corporate responsibility with strong ethical principles focused on trading rough diamonds, and gold with tailored financing. We envision the four C's with our end-clients; Cut, Clarity, Color, Carats, and execute trades based on client's expectations. This allows us to execute on the price points of the value chain.

Not only will a client of Desirah be assured of sharing the luxury of a valuable diamond, but they will take comfort in the fact that a bespoke service supported by a sound level of risk assessment is applied. Our unique perspective and strong network afford us creative and safe strategies for successful deployment.

Company/Business
Desirah

Regular Member
---
Business Categories
Gemstones
Alexandrite, Amazonite, Bi-color Tourmaline, Cambolite, Cat's-Eye Emerald, Emerald, Fancy Color Diamond, Fancy Color Sapphire, Garnet, Ruby, Sapphire, Colored Diamond