ICA Congresses
ICA Congress - Shenzhen, China 2022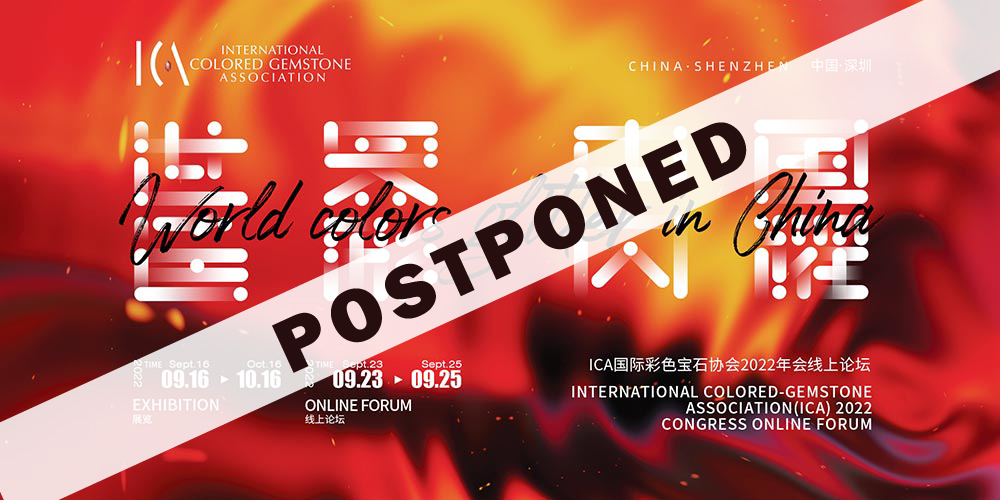 ICA Congress 2022 - Shenzhen, China
Due to a recent outbreak of Covid infections in China, the government has instituted a series of lockdowns throughout the country. The ICA had hoped to hold their biennial congress in Shenzhen as a hybrid event, with Chinese attendees in person and a virtual event for industry members across the globe. Because employees in our partner city, Shenzhen, are in lockdown, it is impossible for the Congress to proceed and will be postponed until such time as the Chinese government makes the decision to lift the lockdown.
We are currently in discussions with our Chinese colleagues to determine how long the lockdown might last and as we gather more information, we will communicate with our members and industry supporters who had planned to participate in the event. Please direct any questions you may have to ica@gemstone.org.
You can register at:
---
Design competition selection scene panoramic exposure
ICA "Light Up" jewelry design competition nearly a thousand works on display
---
ICA Previous Congresses
The biennial ICA Congresses are organized in member countries spanning the globe.
Many industry experts share their knowledge and insights with an audience of trade peers, industry professionals and ICA members.
2019 - Bangkok, Thailand

2017 - Jaipur, India

2015 - Colombo, Sri Lanka

2013 - Changsha, China

2011 - Rio de Janeiro, Brazil

2009 - Panyu, China

2007 - Dubai, UAE

2005 - Bangkok, Thailand