ICA Congresses
ICA Congress - Shenzhen, China 2022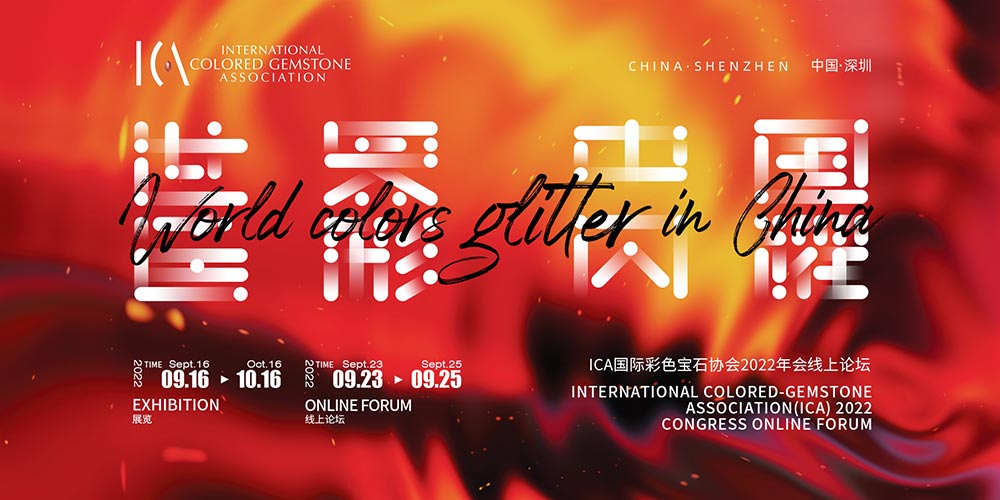 ICA Congress 2022 - Shenzhen, China
September 23 - 25, 2022
ICA Congress 2022 is under the theme of "Colourful World, Shining China". Global Jewelry Design Competition and Art N Color Themed Exhibition will be staged simultaneously. Participants are required to integrate gemstones with technologies and explore the boundaries of nature, art, and fashion. The grand event will build channels for ICA members to enter the Chinese market and establish platforms enabling China and other countries to develop business and cultural exchanges. It is going to support the co-building of development engines through extensive consultation, explore new pathways for win-win cooperation, unleash the giant potential of China's colored gemstone market, and introduce growth opportunities to the jewelry industry and enterprises concerned.
ICA Congress 2022 will be held online and offline, comprising the summit forum, design competition, fashion exhibition, and auction. It aims to attract more consumers to understand the jewelry culture and spiritual connotation, enjoy a jewelry show, unveil the trends in this sector, and appreciate domestic and overseas masters' works.
You can register at:
Design competition selection scene panoramic exposure
ICA "Light Up" jewelry design competition nearly a thousand works on display
---
ICA Previous Congresses
The biennial ICA Congresses are organized in member countries spanning the globe.
Many industry experts share their knowledge and insights with an audience of trade peers, industry professionals and ICA members.
2019 - Bangkok, Thailand

2017 - Jaipur, India

2015 - Colombo, Sri Lanka

2013 - Changsha, China

2011 - Rio de Janeiro, Brazil

2009 - Panyu, China

2007 - Dubai, UAE

2005 - Bangkok, Thailand