GILC 2020

GILC Tucson 2020- Gemstone Industry & Laboratory Conference
A Conversation between Gem Suppliers and Professional Gemological Laboratories
Tucson, Ariz., Monday, February 3rd, 2020 - For over two decades, the Gemstone Industry & Laboratory Conference (GILC), provided by the ICA, has been a unique, confidential space for industry peers to openly discuss worldwide gemstone issues like ethical practices, nomenclature, consumer confidence, terminology and accurate use of laboratories for certification and grading purposes.
Entrance, reserved for ICA members (miners, cutters, colored gemstone suppliers, etc.) along with VIP special guests (noted laboratory gemologists, mineralogists, curators, etc.).
This year's presentations from the laboratories included Guillermo Galvis, President of ACODES, Bogota, Colombia, giving us an Update on Emerald Harmonization, discussing the challenges of current nomenclature for color, clarity, and clarity enhancement.
Shane McClure, GIA Global Director of Gem Identification Services, located in Carlsbad, Calif., spoke on Color Stability Issues for Padparadscha, Yellow Sapphires, and Other Gems, opening our eyes to sapphires and ruby from several different localities that have color stability issues.
What we may have thought to be a new gemstone property, is in fact an older property that we somehow forgot. Having seen recent "padparadschas" (pink sapphires) in the trade where the orange has come and gone, all of the LMHC* member laboratories, including GIA, are now routinely testing for color stability.
Chris Smith, AGL President and Chief Gemologist, New York, NY, gave attendees a detailed Introduction to the Color Codex System, a non-commercial nomenclature to describe a gem's color.
And finally, Dr. Michael Krzemnicki, Director of SSEF, Basel, Switzerland, presented Harmonization of Color Varieties in Gems, reminding us that mineralogists do not create variety names, but gemologists do.
History shows us that labeling a specific color as a variety, was sometimes based partly on chemical trace elements that create the color, but many times was based solely on observation. So where does the green range of a green beryl end and an emerald begin? Where does the range of a red ruby end and a pink sapphire begin? These questions have plagued us for decades.
Dr. Krzemnicki spoke of the many gemstone varieties and the new, more scientific ways in which this challenge has been, and can now be approached.
All of these presentations were well-received by those in attendance and a very spirited discussion ensued. Their conversation with the leading professional gem laboratory gemologists always makes for an incredibly informative, and many time lively discussion amongst the attendees. The structure and format of the GILC allows for everyone in the room to express opinions in hopes of finding solutions to their concerns. Reviews of the GILC will be forthcoming in our trade journals.
* LMHC - Laboratory Manual Harmonization Committee - Originally formed at the request of GILC, the LMHC is comprised of representatives from several well-respected gemmological laboratories located in Europe, USA and Asia.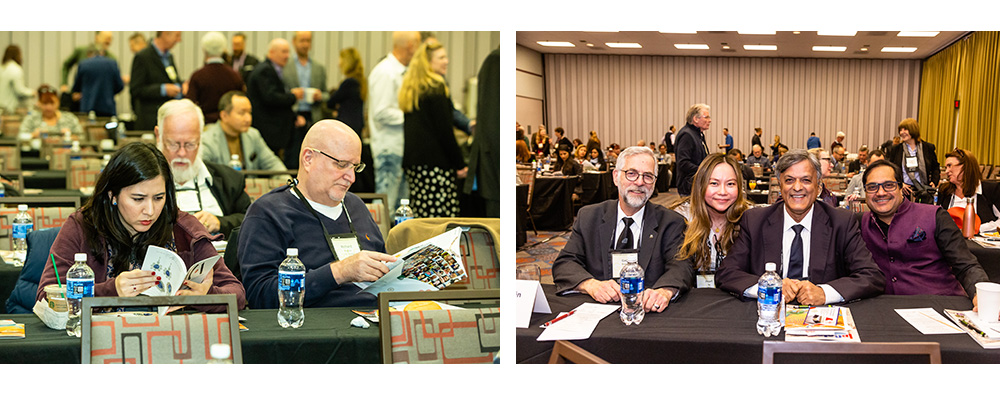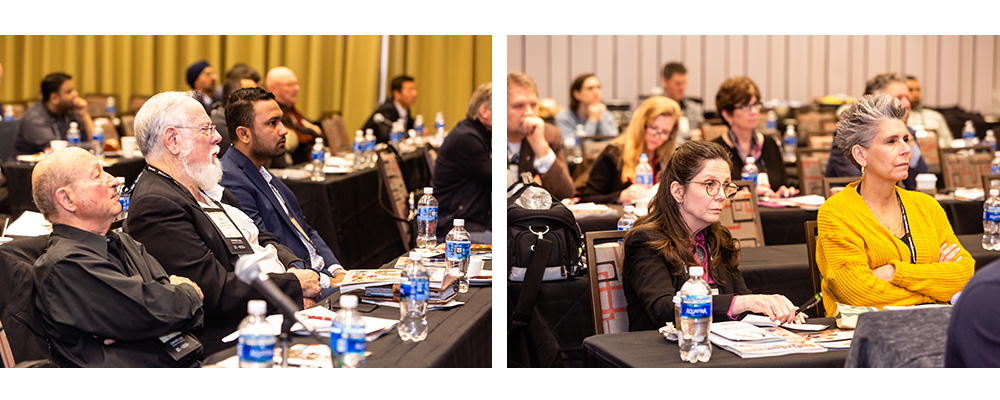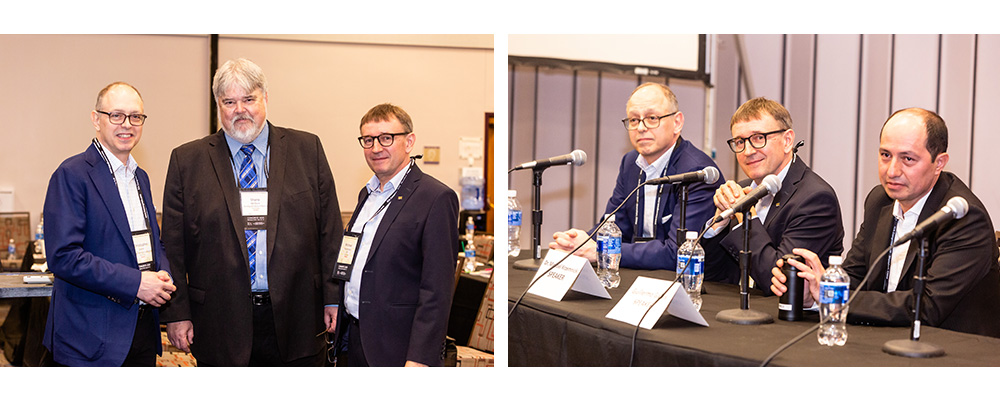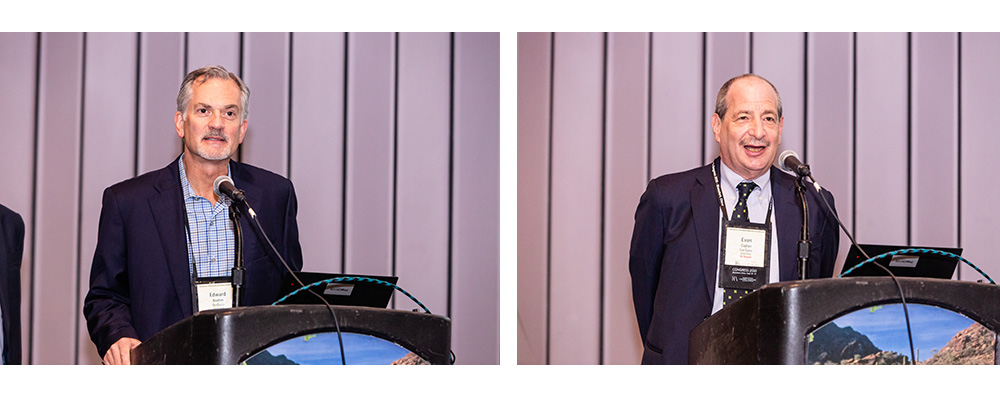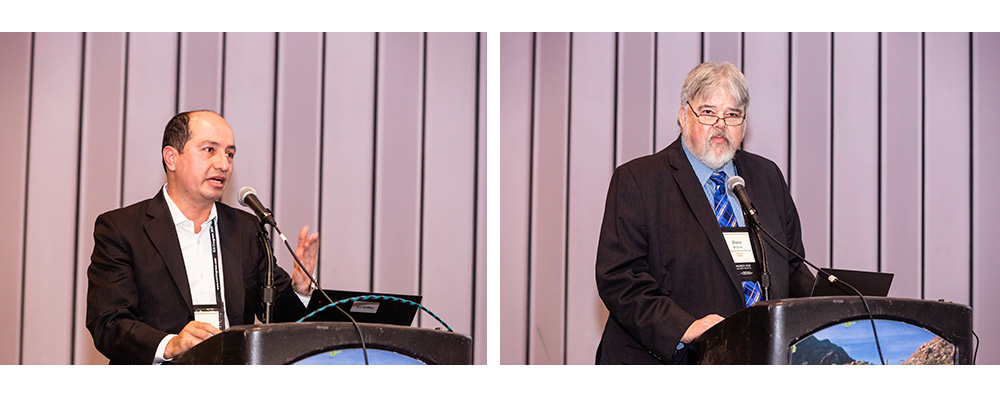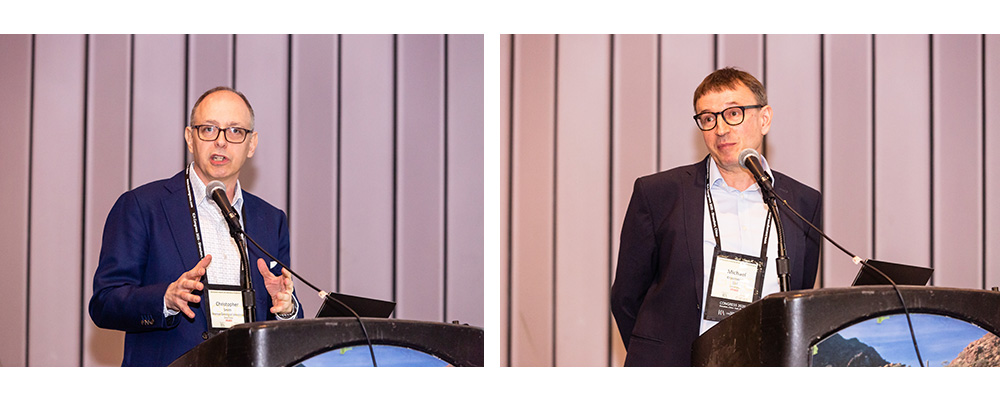 ---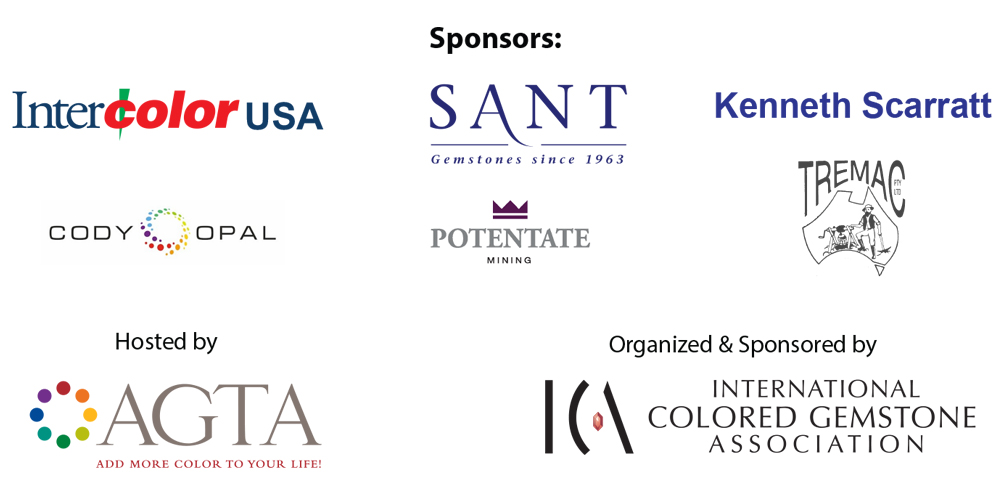 ---