Back to Events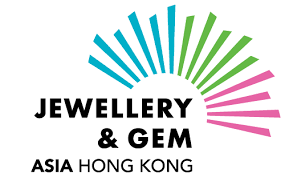 Jewellery & Gem ASIA Hong Kong 2021
https://exhibitions.jewellerynet.com/6jg/
Thursday, June 24, 2021
at
10:00 AM (China Standard Time)
to Sunday, June 27, 2021 at 6:00 PM (China Standard Time)
Event Details
New Name New Look Same Commitment to the Industry
Asia's leading jewellery event is refreshing its brand – Jewellery & Gem ASIA Hong Kong, with an exciting line up of exhibitors and special events.
The refreshed visual identity reaffirms the show's commitment to the jewellery world, and that is to connect and engage with the global jewellery community, inspire true partnership and celebrate the very best that the industry has to offer.
Occupying 70,000 square metres of exhibition space, the fair is strategically divided into specialty pavilions, making sourcing easier for buyers.
Admission
Admission is limited to trade professionals. Visitors under age 18 are not admitted. All manufacturers, wholesalers, retailers, importers, exporters and designers from all sectors of the jewellery industry worldwide are welcome. Visitors may pre-register to get an admission badge in advance by contacting the Fair Organiser at least one month before the Fair. Please visit the Visiting Info section to apply for an admission badge on-line. To register at the Fair, visitors can present their business cards or personal invitations together with passports and/or citizen registration cards.
Venue
Hong Kong Convention and Exhibition Centre (HKCEC)
1 Expo Drive, Wanchai, Hong Kong
Theme Pavilions
Exhibitors are grouped under specialty pavilions according to the products they offer. This initiative makes the fair easy to navigate and thus enhances business matching between exhibitors and buyers.​
Antique & Vintage Jewellery Pavilion
Coral Pavilion
CORE Pavilion
Designer Arena
Diamond Pavilion
Fashion Jewellery Pavilion
Fei Cui Gallery
Fine Design Pavilion & Fine Gem Pavilion
Fine Jewellery Pavilion
Finished Jewellery Pavilion
Gemmological Laboratories Zone
Gemstone Pavilion
Jewellery Accessories Zone
Jewellery Mounting Zone
Lab Grown Diamond Pavilion
Packaging, Tools & Equipment Pavilion
Pearl Pavilion
Silver Jewellery Pavilion
Stainless Steel Jewellery Pavilion
Technology Pavilion