Back to Events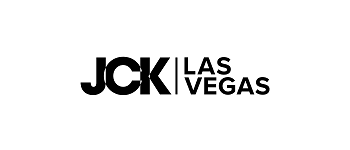 JCK Las Vegas 2021
Thursday, August 26, 2021
at
10:30 AM (PDT)
to Monday, August 30, 2021 at 11:30 AM (PDT)
Event Details
JCK 2021 Date Change Announcement
JCK has announced that the JCK Show and Luxury by JCK will move from June to August 2021 and remain at The Venetian Resort & Sands Expo in Las Vegas, Nevada.
JCK & LUXURY ANNOUNCES NEW DATES, SAME VENUE, SAME DATE PATTERN
Thursday, August 26 – Monday, August 30, 2021
Luxury by Invitation Only: Tuesday, August 24 - Thursday, August 26
"After a year without an opportunity for the jewelry community to gather together, it is important to JCK to facilitate an in-person event in the most positive and safe way possible. Following thoughtful discussion with our advisory boards, partners and customers, we have decided to move JCK and Luxury to a late August date pattern. It was clear this was the best path forward to reunite the jewelry industry in 2021.
This move is possible due to the candid feedback we received from our JCK community, including our JCK and Luxury Advisory Boards, and the efforts of The Venetian Resort & Sands Expo and the JCK and Luxury show teams.
We know our industry is eager to come together again, and we are excited to bring many new opportunities in 2021 to source, connect, learn and ultimately conduct business on and off the show floor before during and after JCK and Luxury.
The jewelry industry should save these new August dates and stay tuned for more detailed information in the coming weeks from JCK related to the exhibiting and attending experience in August."
Sarin Bachmann
Group Vice President, JCK & Luxury / Reed Jewelry Group
Contact
Jen Cullen Williams, Luxury Brand Group
Lauren Thompson, Marketing Directory, JCK & Luxury
lathompson@reedexpo.com

About JCK
JCK is the single destination year-round for jewelry professionals to gain access to: news & expert insight, vital business driving events & connections, career development resources, and product discovery. As the industry authority, its news and event platforms attract a community of the most influential jewelry professionals who are looking to discover and buy what's new, next and innovative. The JCK Show & Luxury by JCK provide the most important days for the U.S. jewelry market to drive sales throughout the entire year. This is where the jewelry and watch industry will reunite to share their passion for products and innovation through personalized experiences that cannot be replicated—all within a secure and safe environment. For more information on JCK Events, visit jckonline.com.
About Reed Jewelry Group
Reed Jewelry Group, a division of the world's principal events organizer Reed Exhibitions, is the jewelry industry's partner in print, digital and face-to-face communications. A trusted industry leader, Reed Jewelry Group operates the top jewelry trade shows: The JCK Show, LUXURY by JCK, Jewelers International Showcase (JIS) and JIS Exchange. Additionally, Reed Jewelry Group owns JCK Magazine, the industry authority on the latest trends, technology and retail practices for manufacturers, designers, retailers and other influential figures who drive the jewelry business.