Back to Events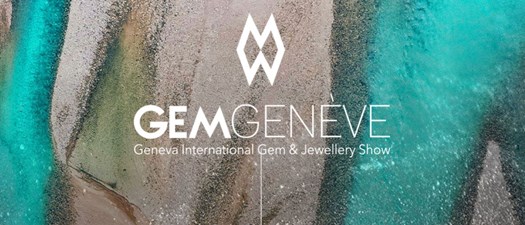 GemGenève 2021
https://gemgeneve.com/
Thursday, November 4, 2021
at
10:30 AM (Egypt Standard Time)
to Sunday, November 7, 2021 at 11:30 AM (Egypt Standard Time)
Event Details
About:
Representing centuries of tradition and driven by an open-minded spirit, GemGenève is a trade show organised by industry insiders who understand the needs of their exhibitors and aims to be a hub of creativity and innovation. The dynamic GemGenève Team was founded to promote creativity, to support talent and to foster the lively exchange of knowledge and ideas throughout the gem and jewellery community.
GemGenève represents a unique hub where jewellery designers, exhibitors, dealers in precious stones, retailers, collectors, connoisseurs and buyers both private and professional can all gather under the same roof to share their passion, in an atmosphere that only true lovers of jewellery and precious stones can generate.

Once again, the 2021 event will be a showcase for a range of distinguished exhibitors. Together they offer an impressive variety of pieces to discover and acquire: ranging from affordable jewellery for everyday wear via rare and exceptional pieces to antique and historic items, not to mention contemporary creations.

Furthermore, passion, expertise and education will once more be at the heart of 2021's show, with an ambitious programme of lectures, round tables, seminars and a range of innovative ideas and displays.

We will keep you posted about the program until November!